We often get told to live up to our names and meet the high expectations that are demanded by some of us. Eden is an unfortunate case that has lived up to his quirky surname, HAZARD!
Hazard enjoyed an outstanding career at Lille and Chelsea. He helped the former to a French league and cup double in 2011 and went on to win six major trophies in seven years with the latter. Now he is a former Real Madrid player, currently without a club and determined to get back into football.
During his time at Lyon, Hazard was one of the best talents in the 2010s and was close to a move to Manchester United. Sir Alex Ferguson was a huge admirer of him and keen to bring him to Old Trafford – but he opted to join the Blues instead. Hazard turned into an incredible player during his time at Stamford Bridge. Earning many personal accolades and helping the club to win many trophies.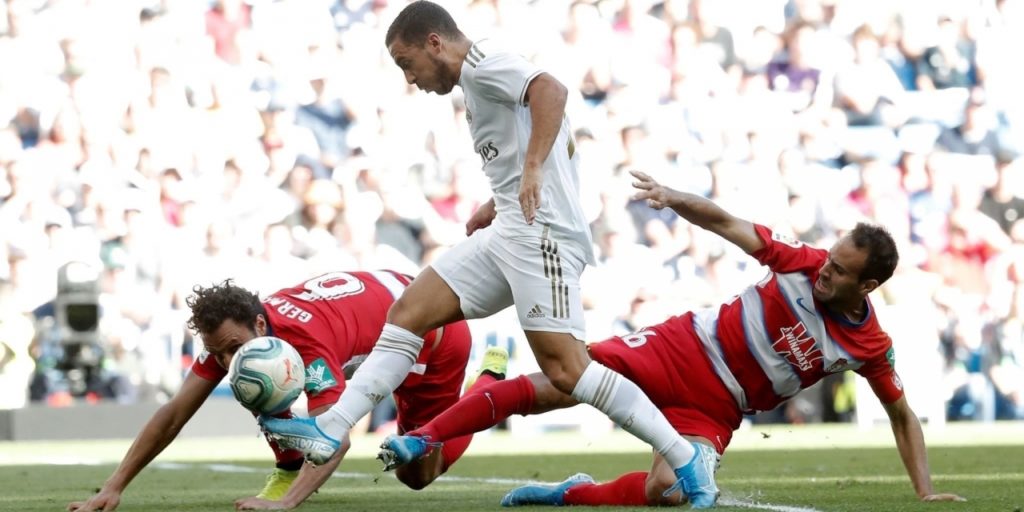 The Belgian was coming off the back of his best season with Chelsea when he moved to the Santiago Bernabeu. He had scored 21 goals in all competitions – and was instrumental in the club's Europa League triumph. His switch to the Los Blancos, believed to be around 146 million Euros with add-ons, can only go down as one of the worst transfer moves in history. Injury delayed his Madrid debut and other issues including his weight management went on to define his next three years.
Hazard managed only 76 appearances and 7 goals for Real. By the 2022/23 season, the 32-year-old seemed to have put his injury headaches behind him. Yet, with his best form also long in the past, he was, often, an unused substitute for a new look Real side. So, after parting ways with the Spanish giants, he remains determined to continue playing high-profile football.
It will be a gamble for the club that offers Hazard a new contract, but he'll be eager to get back as soon as possible and prove he's still got some gas left in the tank. Considering he's free to sign with anyone means that he can be snatched up beyond the September 1st transfer deadline. He'll need to focus on maintaining his fitness and have faith that a club will come along to offer him his most likely final solid football deal.
Remember guys, there's plenty going on in the world of football, cricket, rugby, tennis, etc. Don't waste any more time, jump onto our website, and make those picks with your one & only Supabets®!