Gates of Olympus has two factors – how much do you want to win? And how much are you willing to put at stake?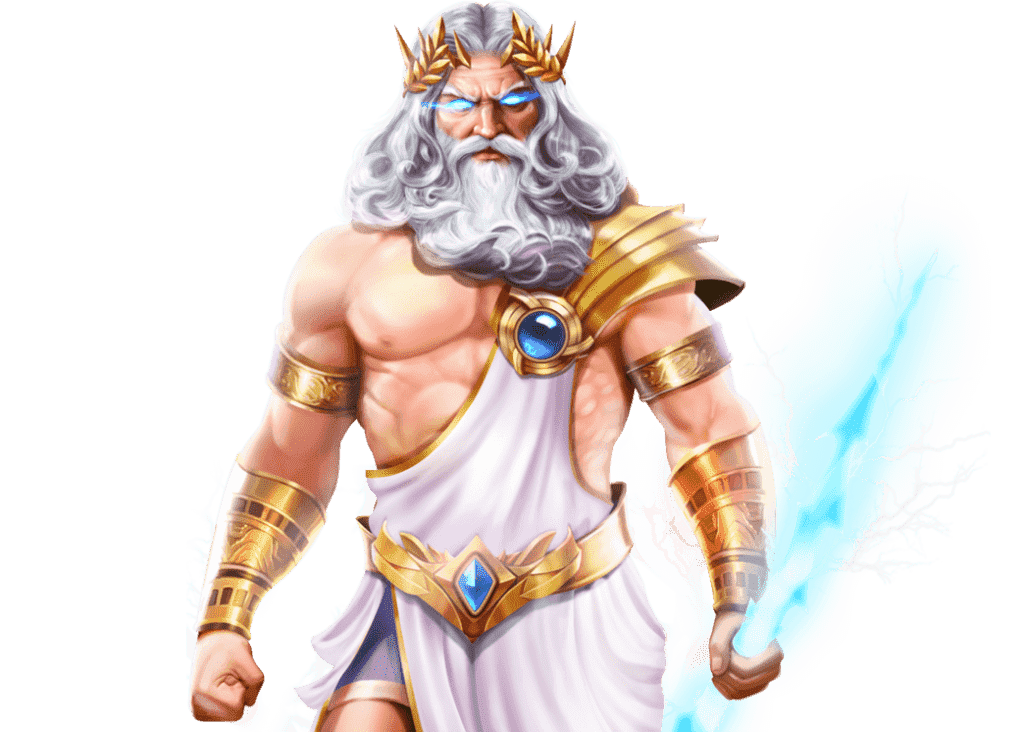 Gates of Olympus is an incredibly simple, yet addictive game. While it may seem a little complicated when trying to first understand the game – with all the different symbols, multipliers, and scatters – you will have it down within minutes. Gates of Olympus is a game based on luck; thus, you don't need to be an expert on any sort of Play Vegas Games – online or in person. Many Play Vegas Games have many different factors to consider but Gates of Olympus only has two– how much do you want to win? And how much are you willing to put at stake?
The maximum payout at Supabets is R5 000 000!
What do the different sections mean on Gates of Olympus?
Scatter: In Gates of Olympus, there is something called a "Scatter", sometimes called the "Zues Scatter". The scatter causes your win to grow a certain amount, depending on how many scatters you get after one spin. At least one scatter will be present after every spin. Depending on the number of scatters that land after your spin, your winnings will be multiplied by either 3, 5 or even 100! But you must collect at least 4, 5, or 6 scatters in one spin. Not sure what a scatter looks like in the game? Don't worry, we've got you covered!
Tumble Feature: The tumble feature within Gates of Olympus allows you to win more than once, on just one spin! After every spin a winning mixture is paid out, the winning symbols will then disappear, the remaining tiles will fall to the bottom of your screen and new ones will fall in their place. Should luck be on your side, this will allow the new symbols falling in to give you another win. Symbols are what make up the wheel that you spin, they look like this:
Multipliers: Gates of Olympus has an amazing feature that allows for an increase of your winnings for up to 5000x your original bet! The multiplier symbols can hit at any time during spins or tumbles. If a multiplier does hit, it will take a random value of between 2-500. The multipliers will help you win big! Keep a lookout for symbols like this:
Turbo Spins: While Gates of Olympus has regular spins to try and win Supa amounts, it also has something called a "Turbo Spin". To start this, you hold down your space bar (if you are playing on mobile you will hold down the arrows in the middle of your screen), this will cause the wheel to continuously spin for a few seconds, and you could win several times.
Basics:
Once you understand the basics, you are ready to play! On the left-hand side of your screen, you will see your credits (this will be seen in the middle of your screen if you are playing on mobile). This is the money that is in your Supabets account and it's the money you will be able to spend. Under that is your bet amount (on mobile it is next to your credit amount). This amount is what you will be spending each time you spin the wheel. The bigger the bet, the bigger the payout! On the right-hand side of your screen, there is a plus and minus sign (on mobile it is on the middle of your screen, click the little stack of coins). These will help you determine how much you would like to bet on each spin. Clicking the minus sign will decrease your bet amount, clicking the plus sign will increase your bet amount. Should you need further information, on the right-hand side of your screen there is an "i" for the information section.
How to play:
This is an incredibly short "how to play", as mentioned before the game is very simple. All you need to do, once you have selected your betting amount is click the space bar on your computer, this will spin the wheel (if you are playing on mobile you will click the arrows in the middle of your screen). Should you not win, the wheel will stop in place, and you will be able to click the space bar again. However, when you do win, tiles will light up and burst. The amount of your winnings will be shown at the bottom of the screen.
Do you want to win? Go online to supabets.co.za and create your account! It's SUPA easy, once you're done, you're ready to Bet, Spin, Play and Win.