Different motivations. Same unrelenting drive. Get to know the powerhouse leaders of the Free State Rollers.
COACH: Ephraim Sondag (56)
YEARS COACHING: 20 years
Why did you want to become a coach?
To unearth, develop and nurture talent.
How would you describe your coaching style?
Structured in offense and defensively.
What qualities do you look for in your players and team captain?
My players need to be willing to work for each other and a captain need to be someone who has good communication skills, team player too and has leadership qualities.
Describe one of your most successful moments as a basketball coach?
My best and most successful moment was in 2008 during the National Junior Championship held in Bloemfontein when me and Petrus Nyaredi were coaching a combined central Conference boys' team that won gold
Describe your approach when it comes to teaching new skills and techniques?
It has to be basic and constructive in a way to enhance their skills and techniques.
What is it about coaching in the NWWBL that makes you excited and keeps you motivated?
An honour in a sense that I would be enhancing their game skills and professionalizing them.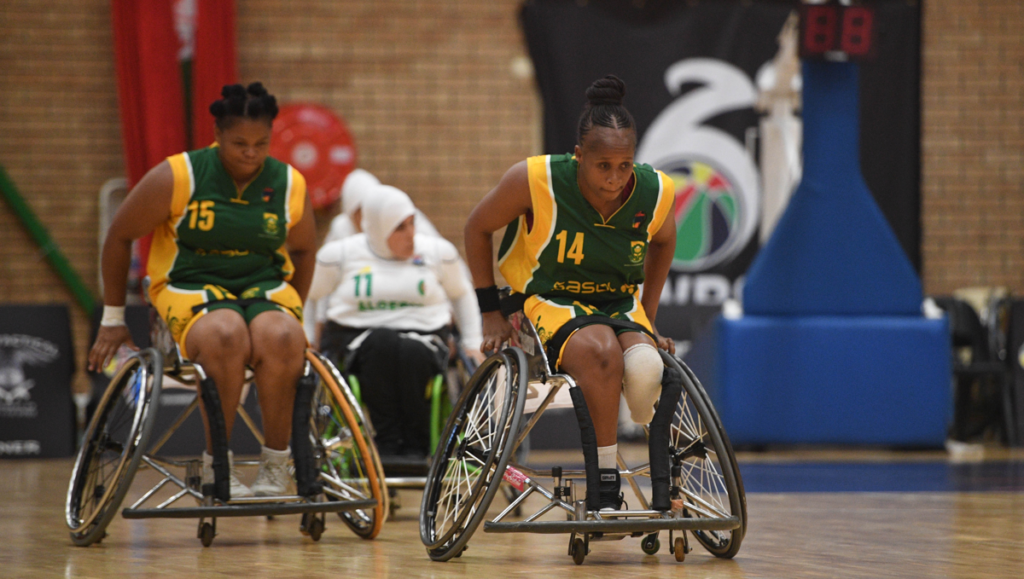 CAPTAIN: Maki Violet Mehlo (45)
Playing since: 2008
Classification: 2.0
Disability: Polio
Tell us a little about your journey to the league?
It has been quiet a journey whereby i turned to meet lots of different individuals from all over the country and to also make new friends along the way as we were competing in the court.
Why did you choose basketball?
I started playing basketball when I was still at school when there were no other sports codes to choose from, so basketball has been the only sport I knew since my teenage years.
In sport, the goal is to win. Is this true for you or are their other goals that are just as important?
In sport you either win or you lose BUT when you lose, that itself must be a lesson learnt to better your game.
Is there a team or player you are looking forward to playing against? And why?
One of the great players in wheelchair basketball and a high pointer is Linda Bosele from North West, a player who is always a challenge to play against and who gives you a smile to show you need to toughen up and give your all on the court so it has been difficult to stop her not to persuade what she would want to do when in the court. Her level of respect and discipline towards other players is overwhelming.
What are your strengths as both a Captain and a person?
Having to encourage my teammates and to see them implementing what I have told them made me to realise the potential I have in leading the team and again with how they listen to me after my coach has spoken, I guess.
What does 'playing' in this league mean to you?
This is what we have wished for, our very own women's league in WBSA and now that the national federation has brought that to us so we're looking forward to it, we can't wait to jump in the court and play the game we love. Thanks to SupaBets for this opportunity, thank you for fulfilling our dream.
What is one important lesson you've learned from your time in playing wheelchair basketball?
Having to travel abroad to other countries such as Guatemala & experience the game AND play against Big Stars in the game, improved my basketball skills and now I have the opportunity to implement them on the court.